45 New Wanda Plazas Opened in 2020
Jan 27,2021
On December 25, Linshu Wanda Plaza opened for business in Linyi, Shandong Province. It is the 45th Wanda Plaza opened this year. Up to this point, Wanda has achieved its annual target of opening 45 new Wanda Plazas set at the beginning of 2020. This again demonstrates Wanda's superb execution of plans.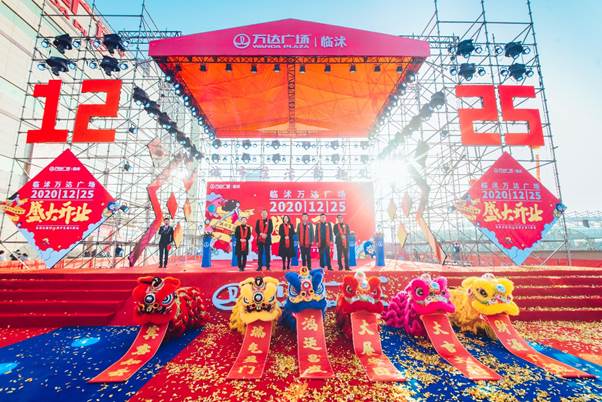 Due to the impact of Covid-19 pandemic, Wanda Plaza's partner brands had reduced or postponed the opening of new stores in the first half of 2020, which added to the difficulties of attracting brands and investments facing new Wanda Plazas. In the meantime, the pandemic had greatly delayed the construction of new plazas by disrupting the mobility of the labor force and raising pandemic prevention standards on construction sites. When it comes to project construction, Wanda Group took advantage of its high-tech tools to improve efficiency and relied on its "modular management" to achieve precise control of project timeline. Efforts were made to get things done ahead of schedule while making sure that the pandemic was put under control. As a result, all the 45 Wanda Plazas planned for 2020 opened ahead of schedule, and two plazas planned for the second half of the year opened in the first half of year. Wanda also made the most of its brand influence when attracting businesses. Through multiple means such as improving customer service for key businesses, and providing small and medium-sized businesses with long-term plans and boosting their confidence, Wanda managed to open the 45 Wanda Plazas with all the commercial spaces occupied.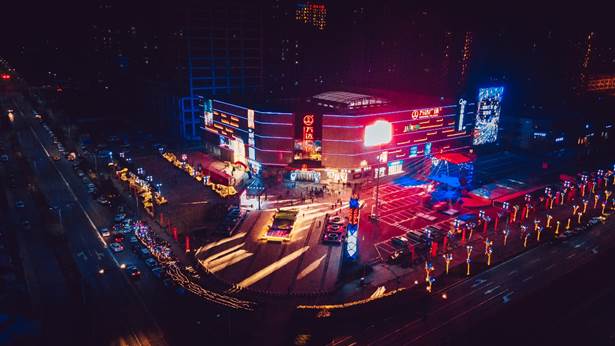 Statistics show that most companies in China have postponed the opening of their new projects due to the pandemic. So far, only 227 new commercial centers have opened across China this year, down 35% from the level seen in 2019, while Wanda Group has achieved 100% of its annual target.